For our final day of Spirit Week, FTB students and staff wore ugly sweaters. Staff members even had an ugly sweater contest! So who do you think won?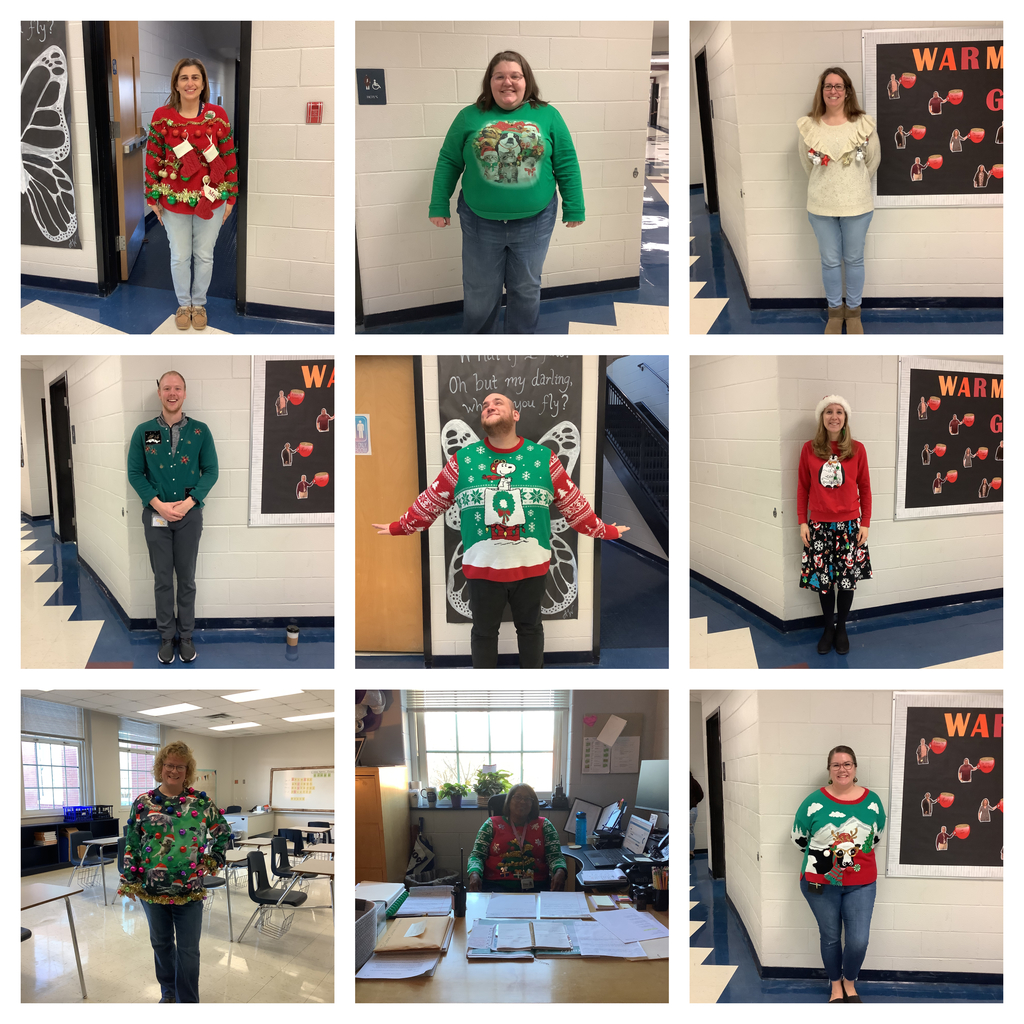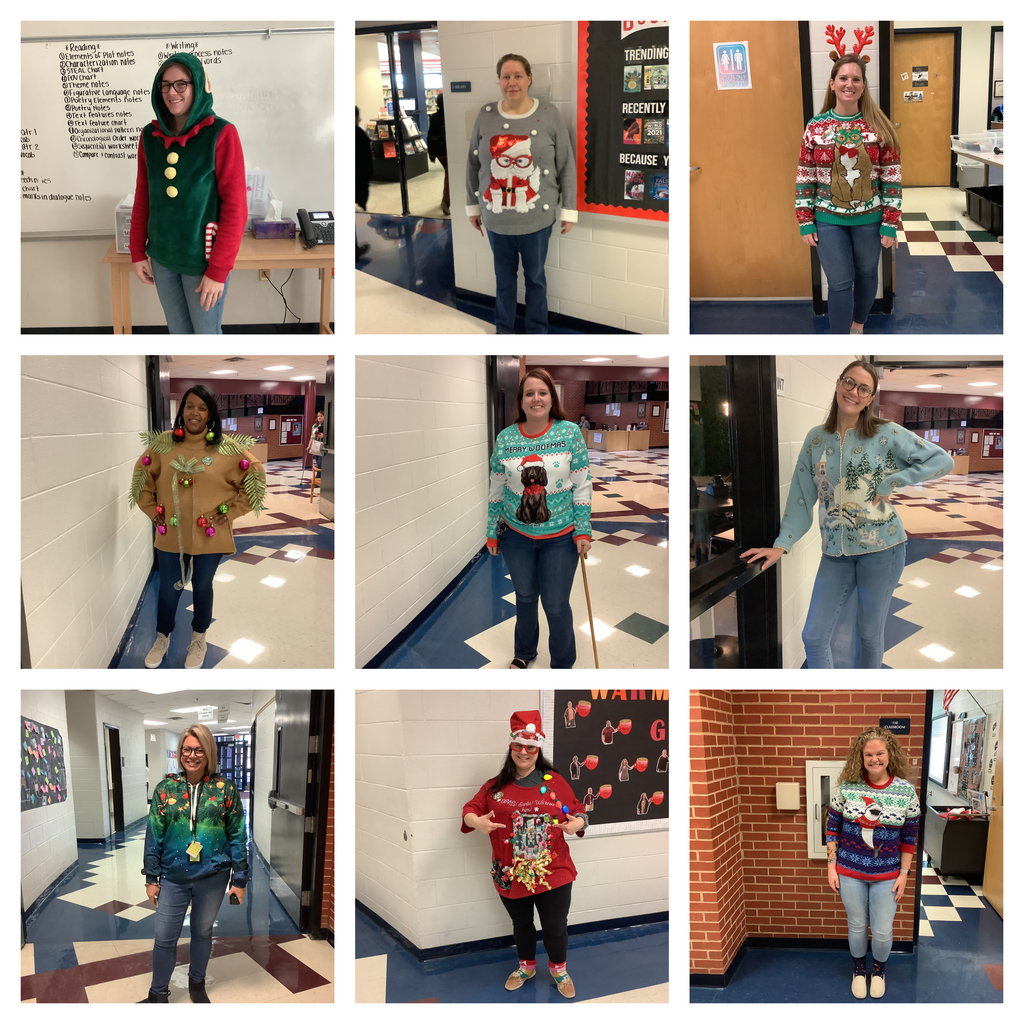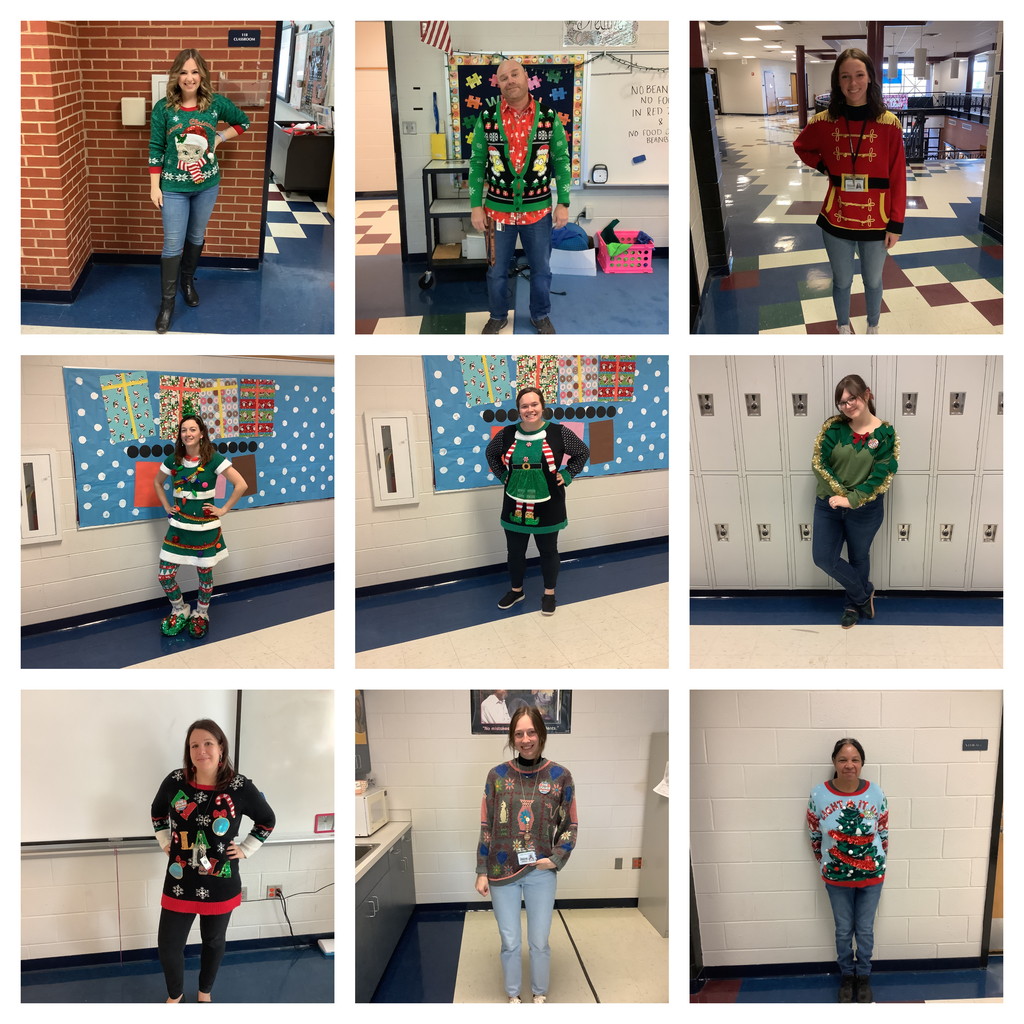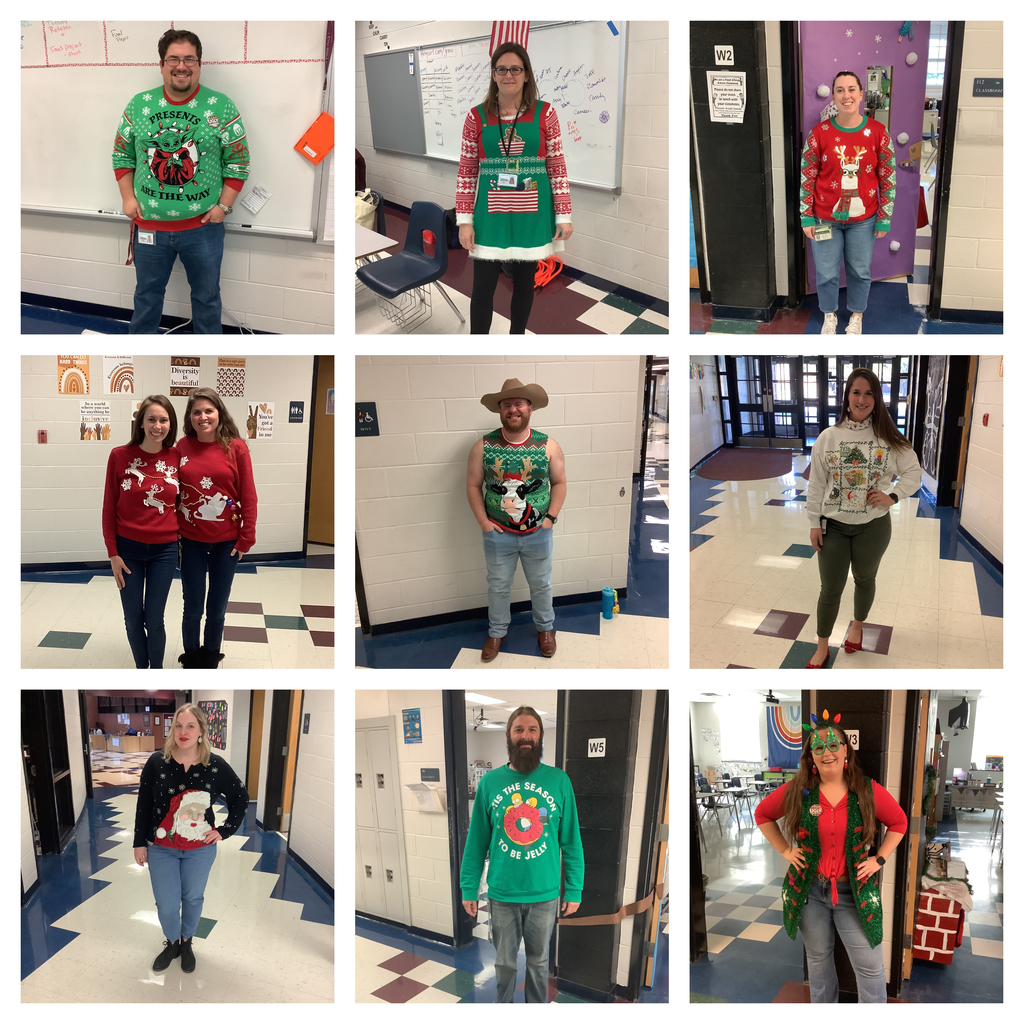 Due to the winter weather advisory, CCPS will open 2 hours late on Thursday, December 15, 2022. Twelve month employees report two hours late, essential personnel report on time. We will monitor weather and road conditions and revise our inclement weather status if necessary. Any status change will be made no later than 7 a.m.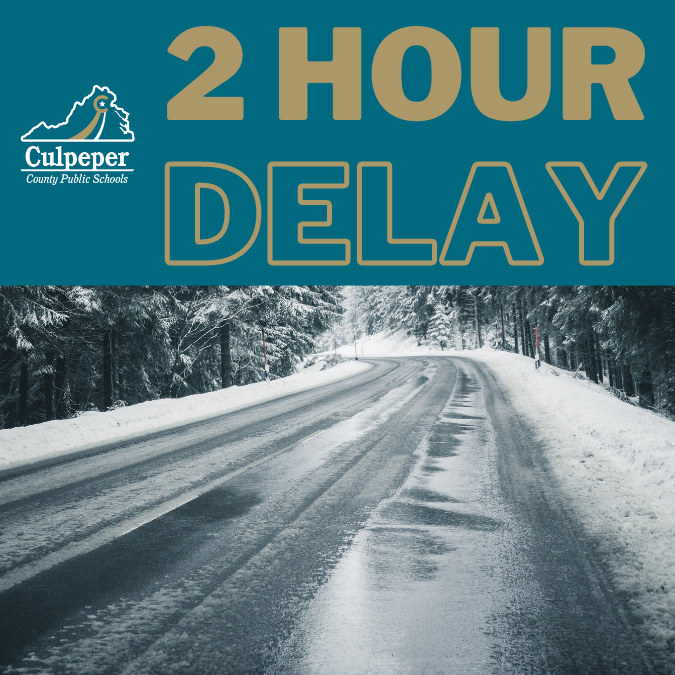 The FTBMS Winter Choir Concert will be held on Thursday, December 15, 2022 at 6:00 pm in the EVHS Auditorium. Choir students should arrive at 5:00 pm and wear their choir t-shirt and black pants. Admission is free. There is the possibility of winter weather this week, so our Snow Date for the concert will be Monday, December, 19, 2022 with the same times.

Students and staff dressed like the Gingerbread Men, Snowmen, or characters from The Grinch today for Spirit Week. There was even a Cindy Lou Who!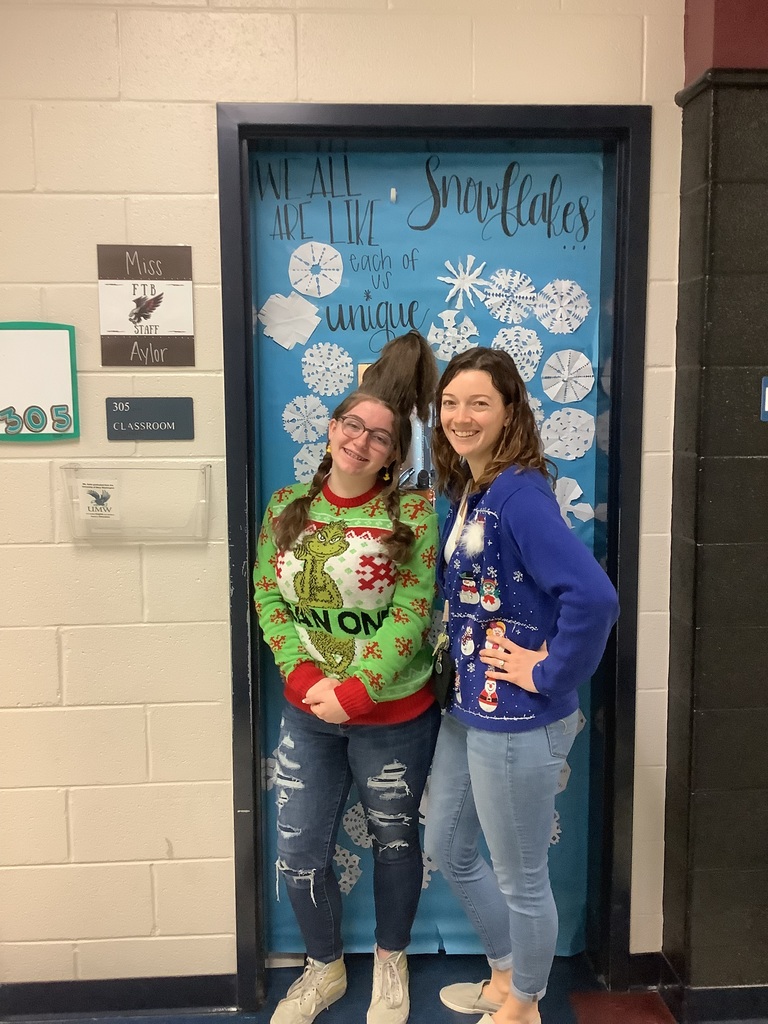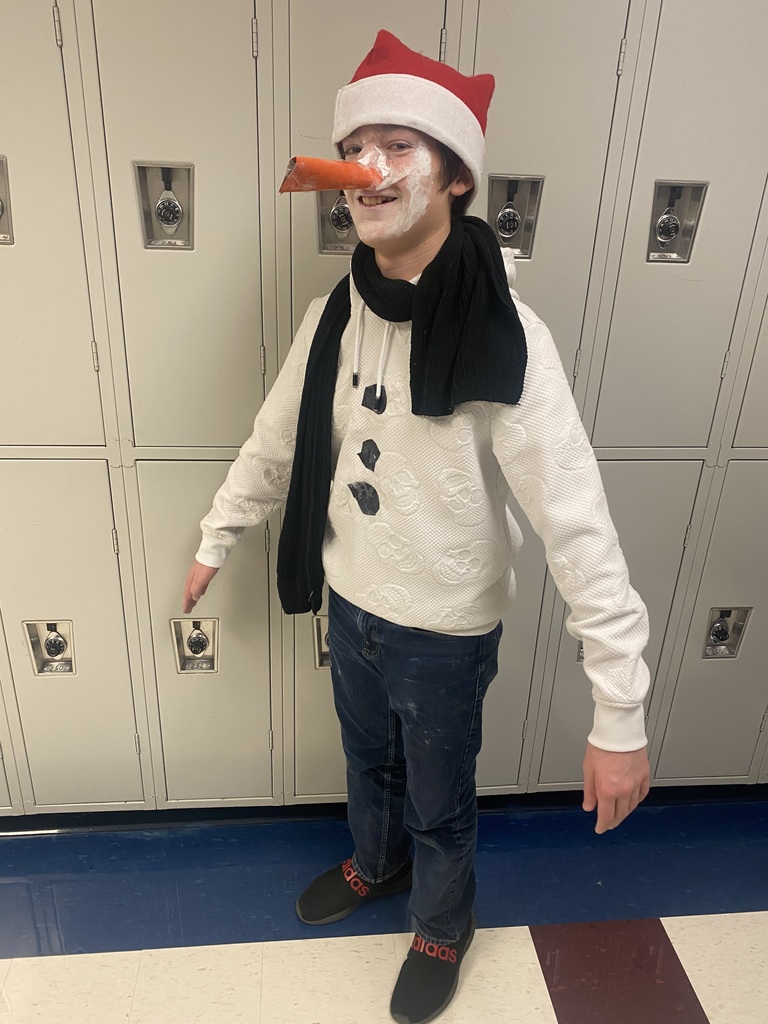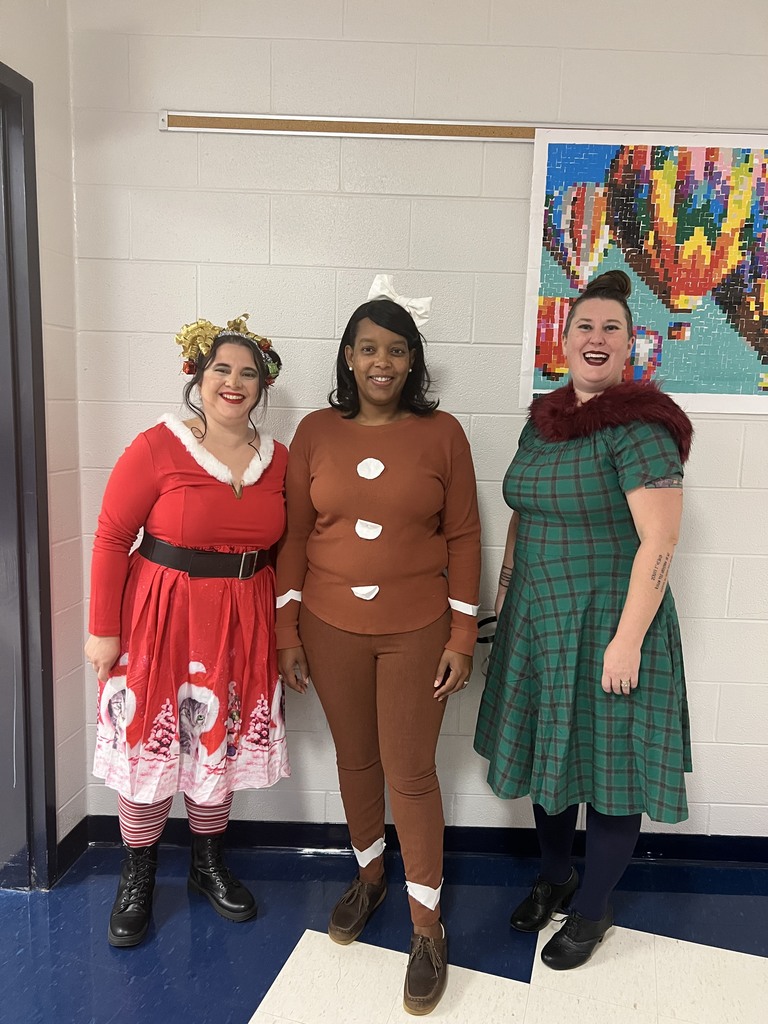 Congratulations to all FTB band students who auditioned for All District Band this past weekend at Locust Grove Middle School! The following students will participate in the All District Honor Band event at Monticello High School on February 3-4, 2023. Kayden Ford, 7th chair clarinet Candi Reyes, 9th chair clarinet Zachary Frost, 17th chair clarinet Kendall Bopp, 24th chair clarinet Reagan Bayne, 26th chair clarinet Emma Ratcliff, 27th chair clarinet Mckayla Underwood, 9th chair trumpet Lincoln Stuart, 12th chair trumpet Emma Craine, 2nd chair mallets Congratulations!!
Congratulations to all FTBMS Bands for fantastic performances this past Thursday, 12/8 at their Winter Band Concert! Go Blackhawk Bands!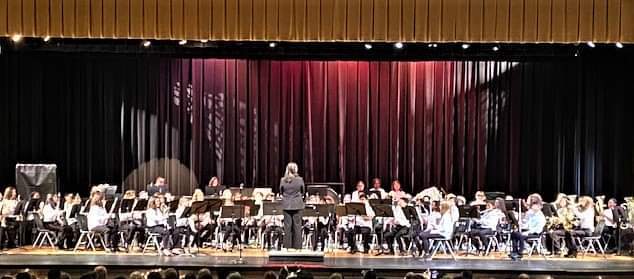 Our FTB 6th graders in Ms. Poyer's Art Class showed off their hard work from their clay unit today! While working on their clay fish, students learned about texture, how to roll out slabs of clay, and how to attach multiple pieces of clay together. Great job 6th grade artists!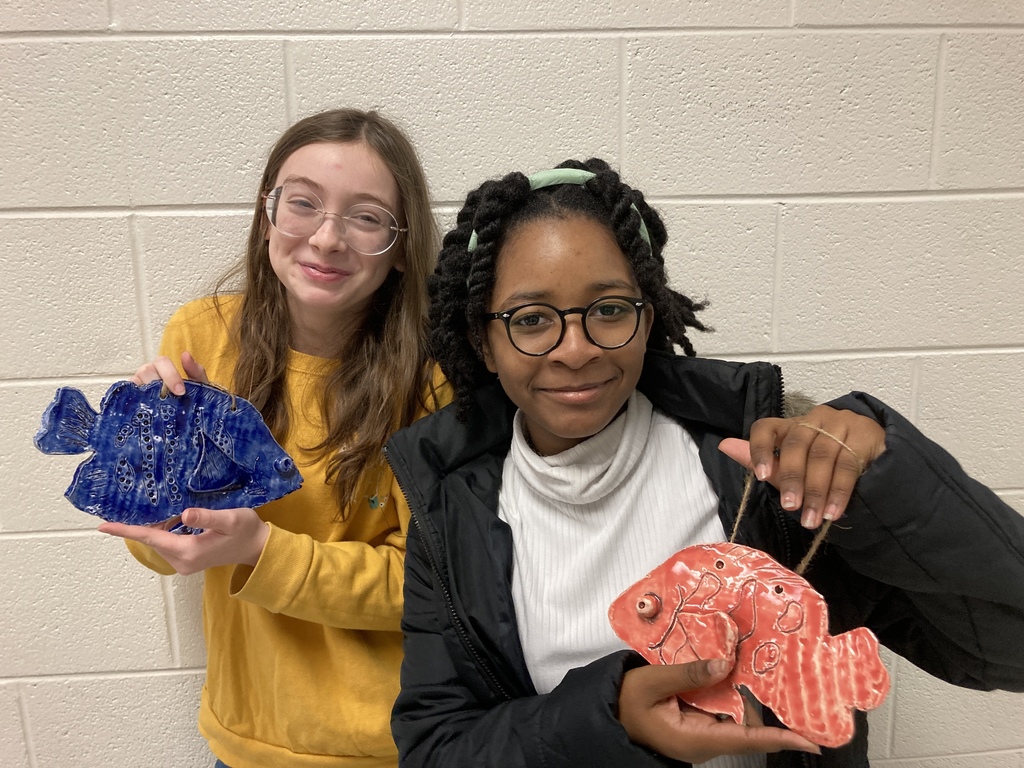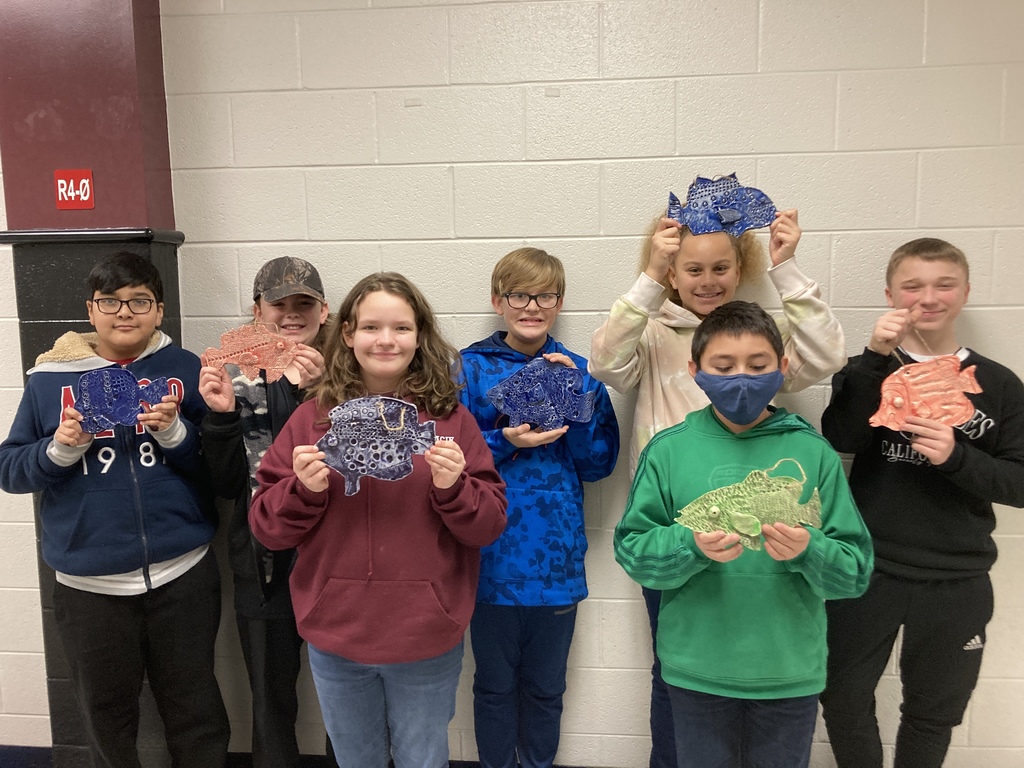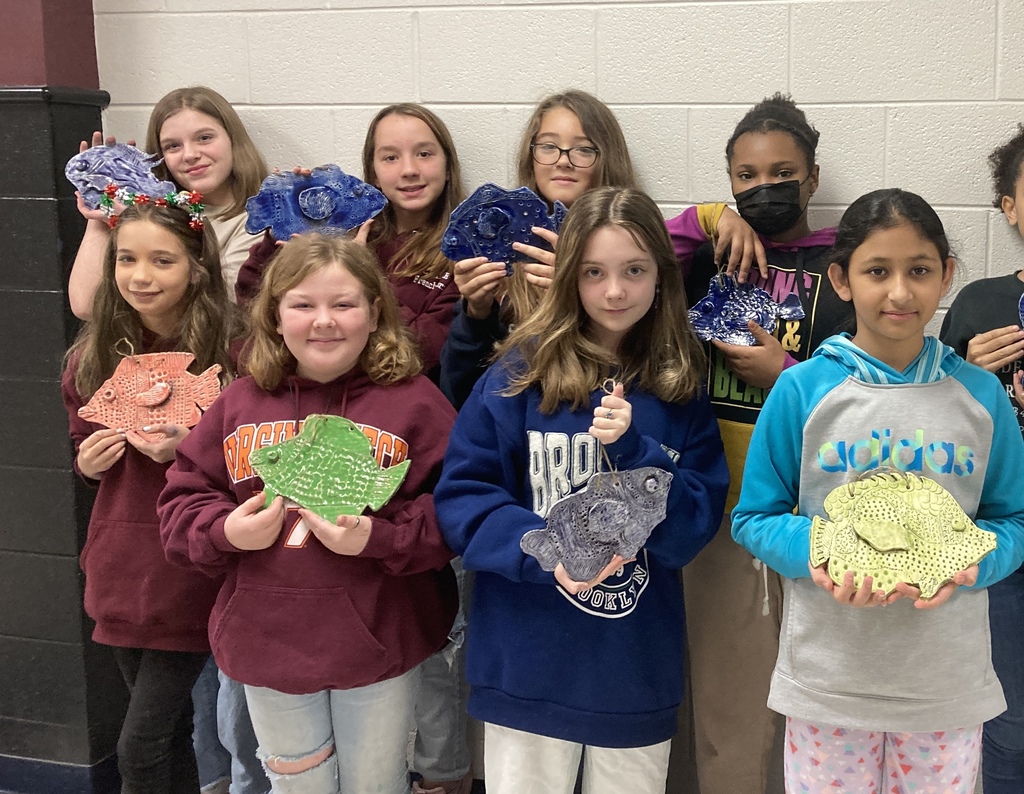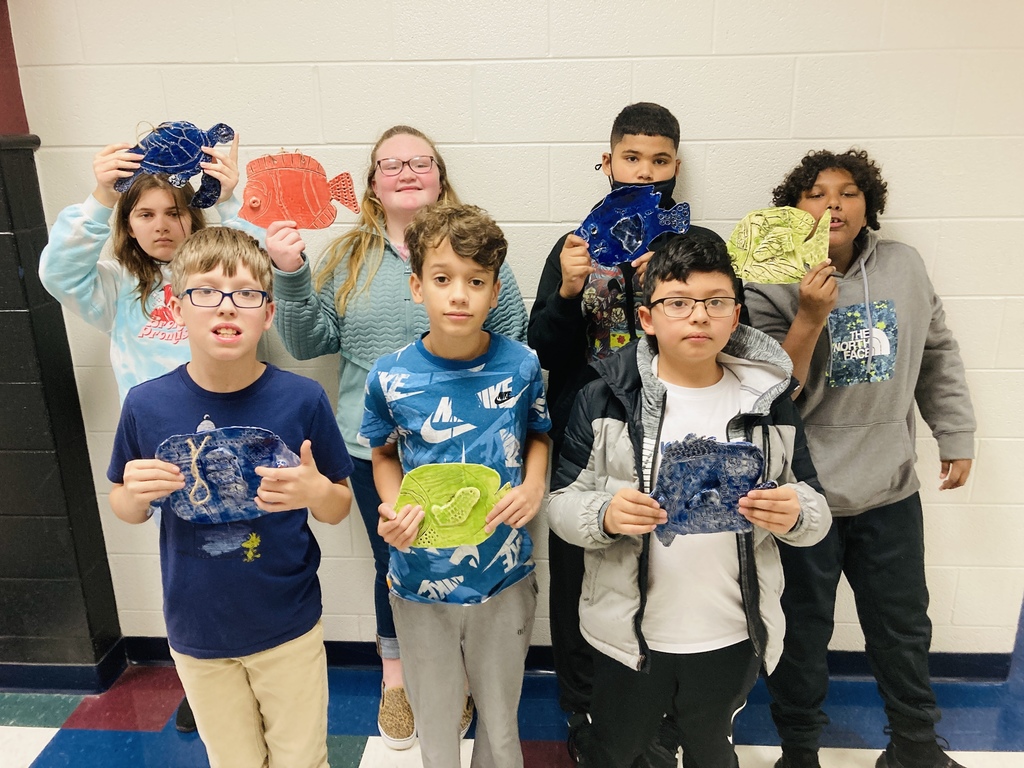 Congratulations to FTB's two newest published authors, Kendall Bopp and Lane Naccarato! These two were among five students from across the nation who's books were selected to be published by the Leap for Literacy program. Today, they had a book launch celebration in the library.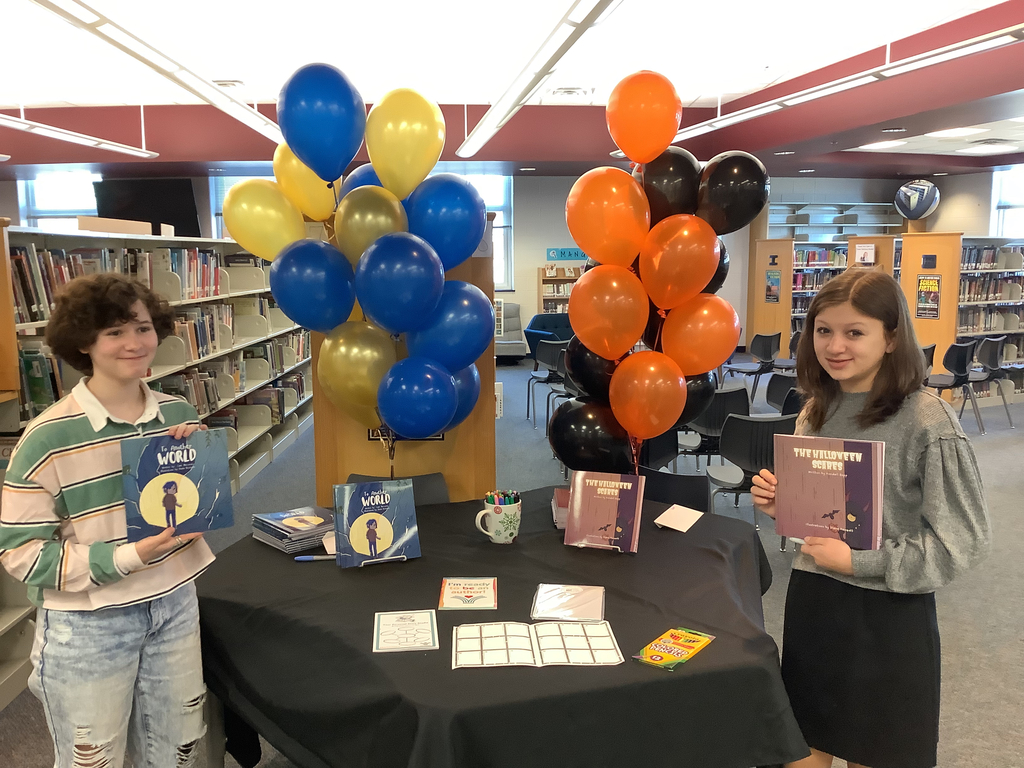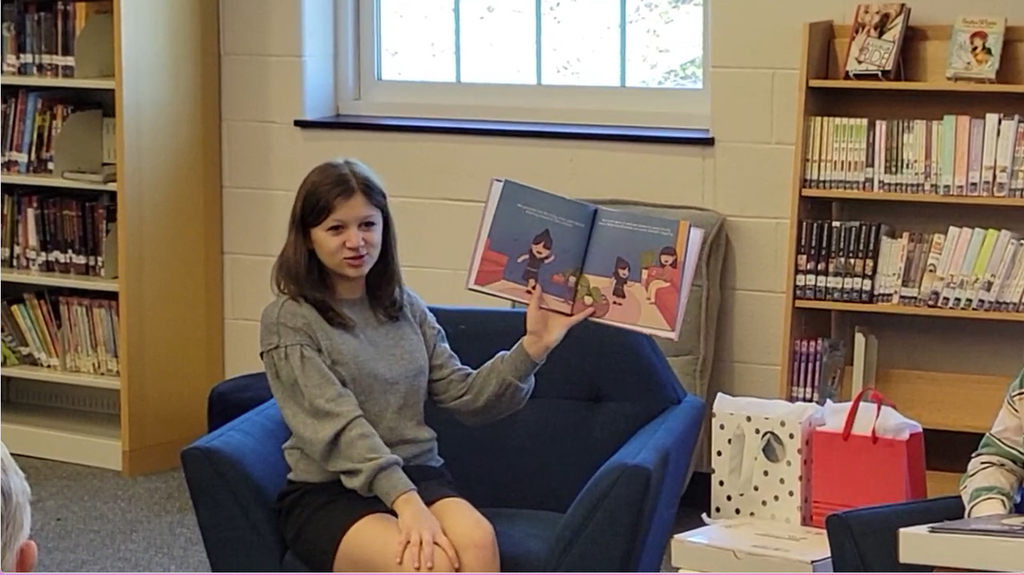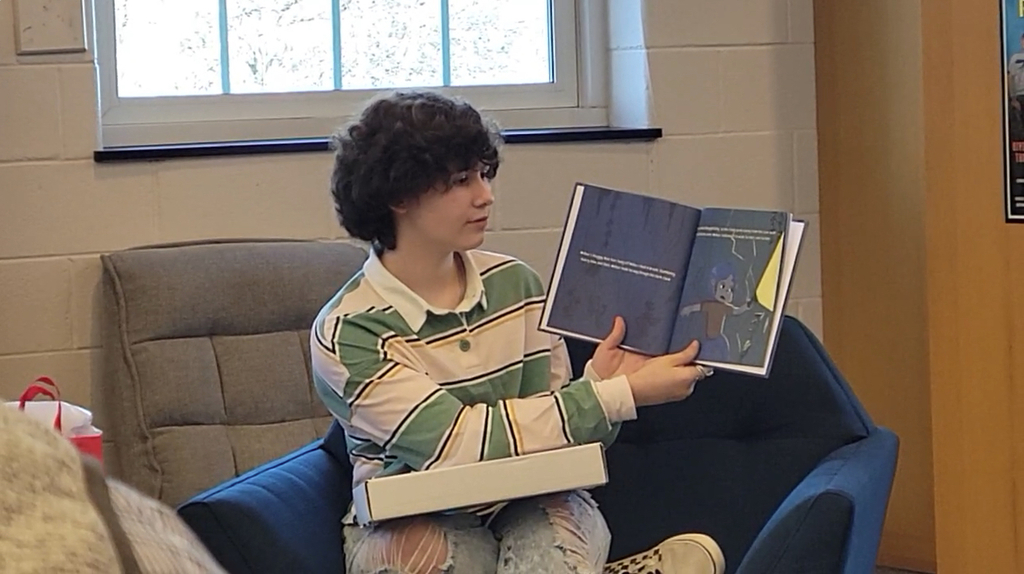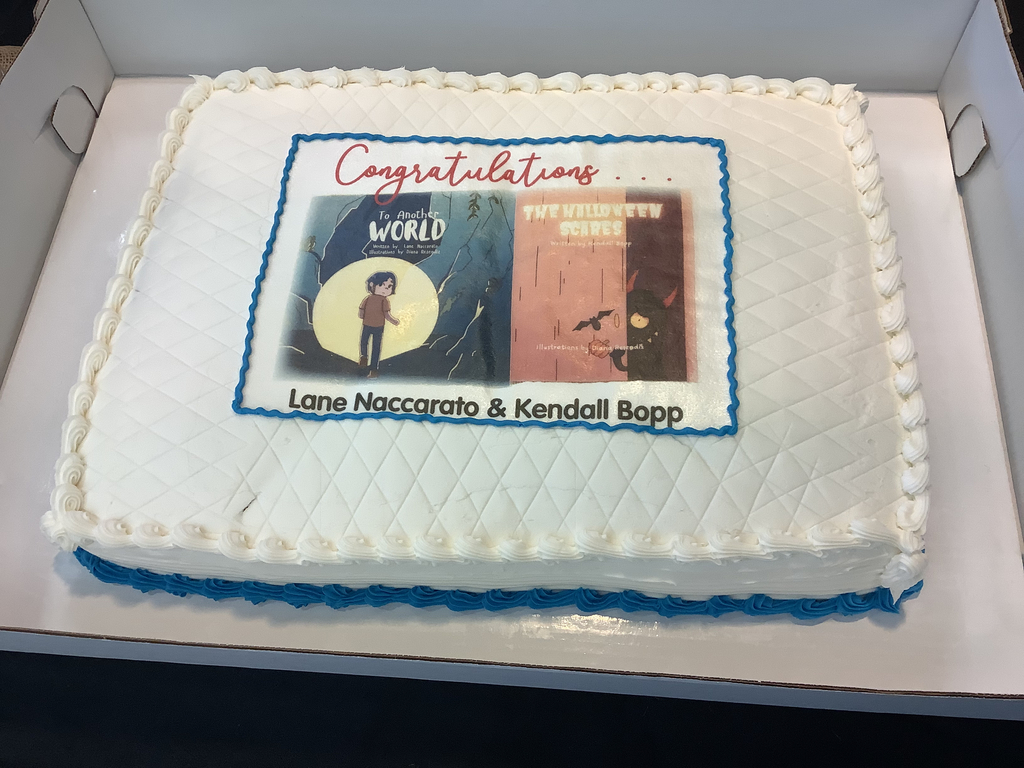 Attention All FTB Parents! Come on out to our Scholastic Book Fair Family Night Tomorrow! It will be in the FTB library on Thursday, December 1st from 3-6pm. We have a lot of great deals in store just in time for Christmas! Hope to see you there!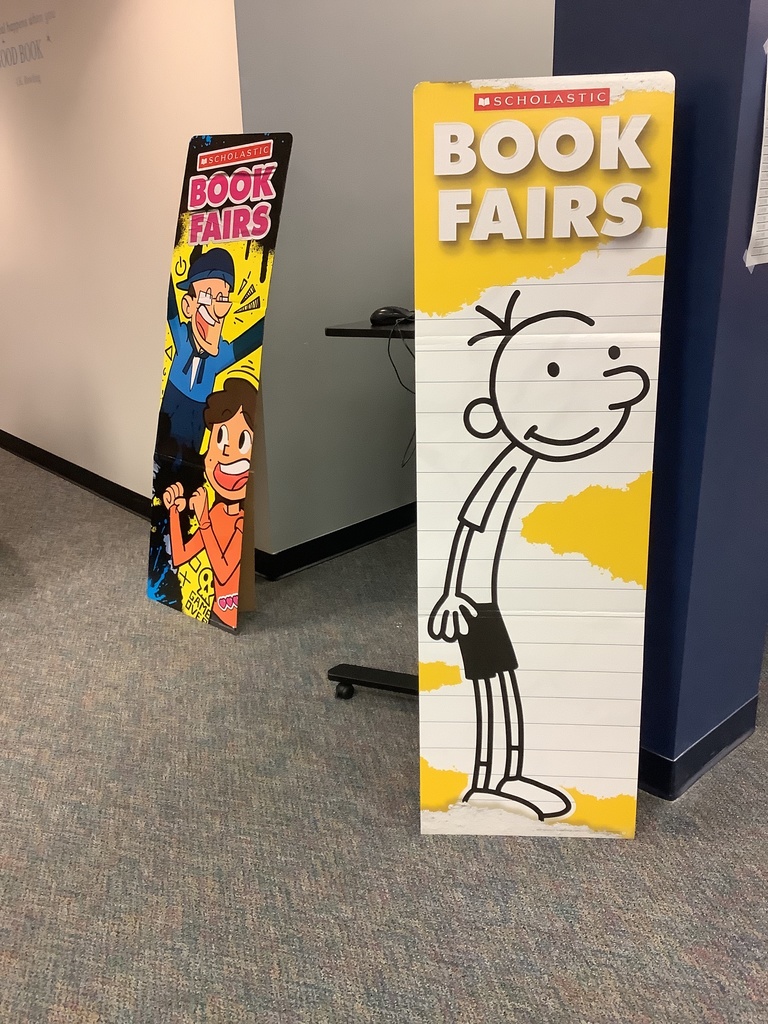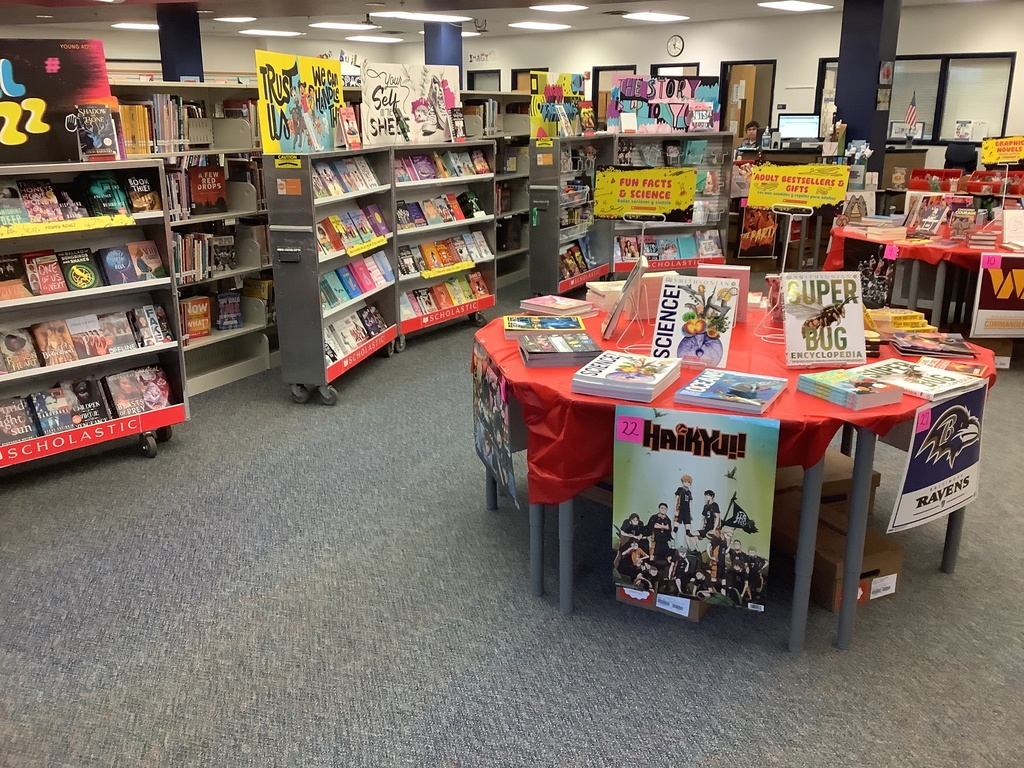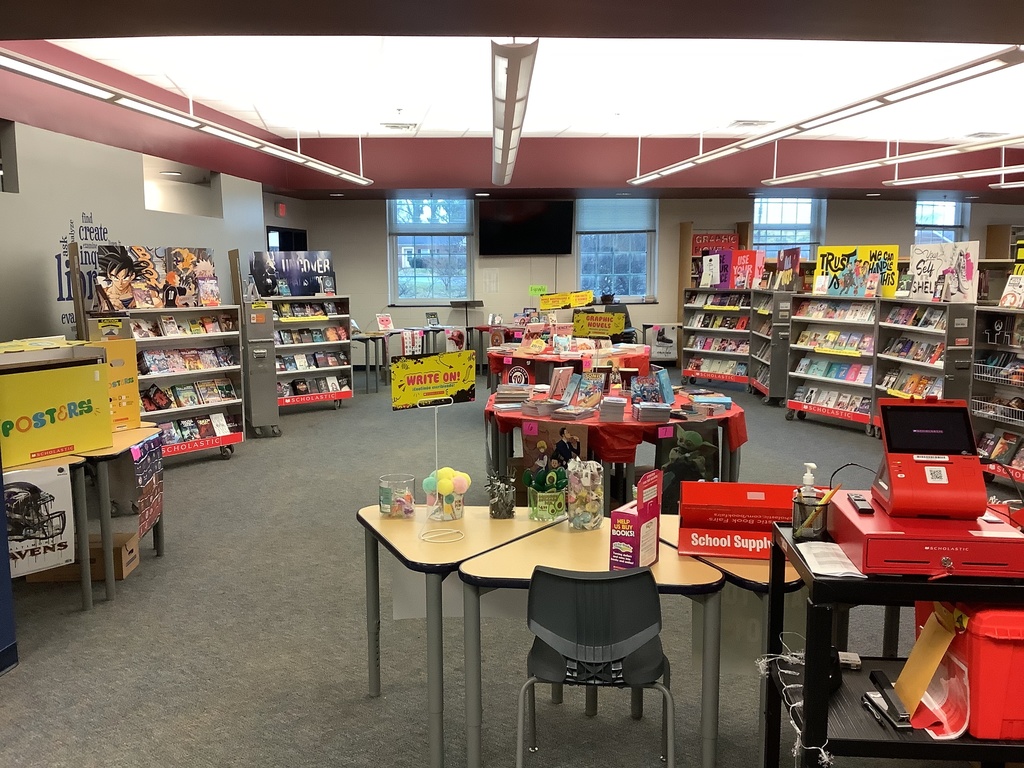 Today, FTB staff had an International Day Celebration with a potluck for lunch. Staff members brought a dish or treat from their background/culture, and it was amazing! Thank you Mrs. Saadeh for organizing this fun and delicious event! Happy Thanksgiving Break!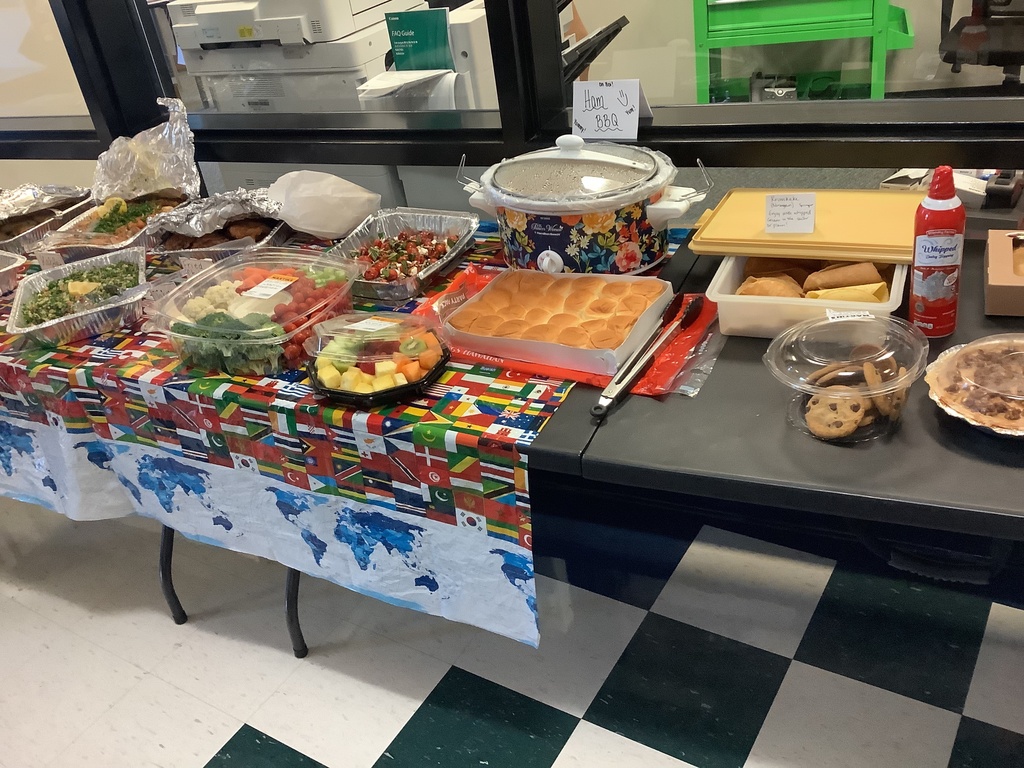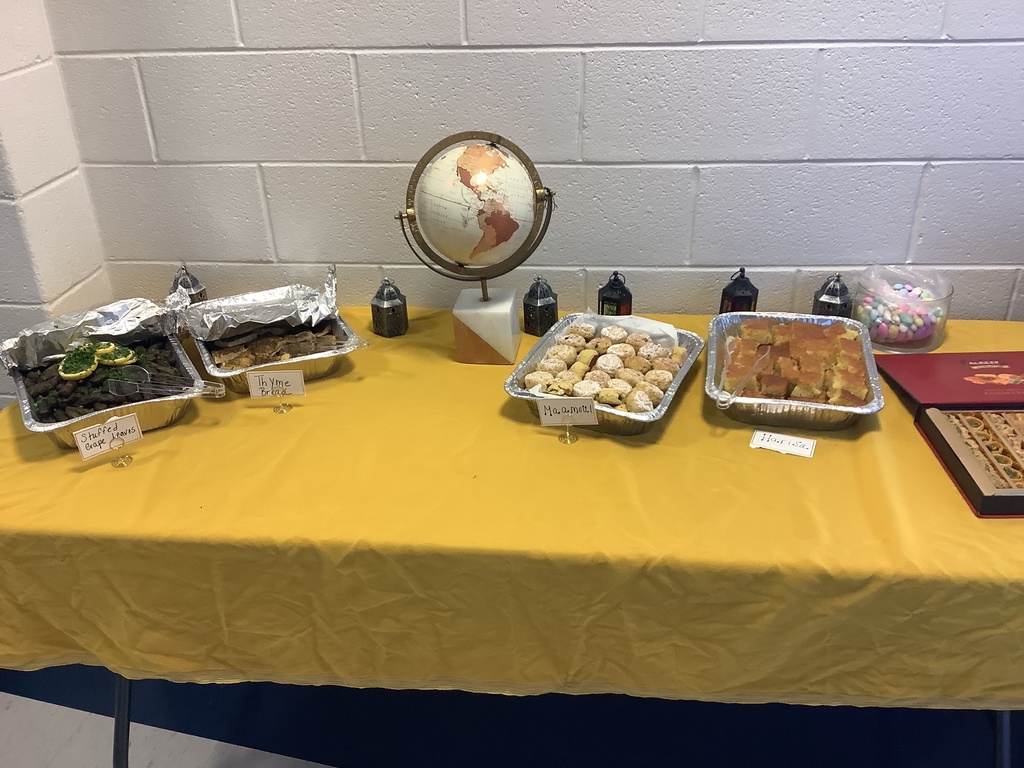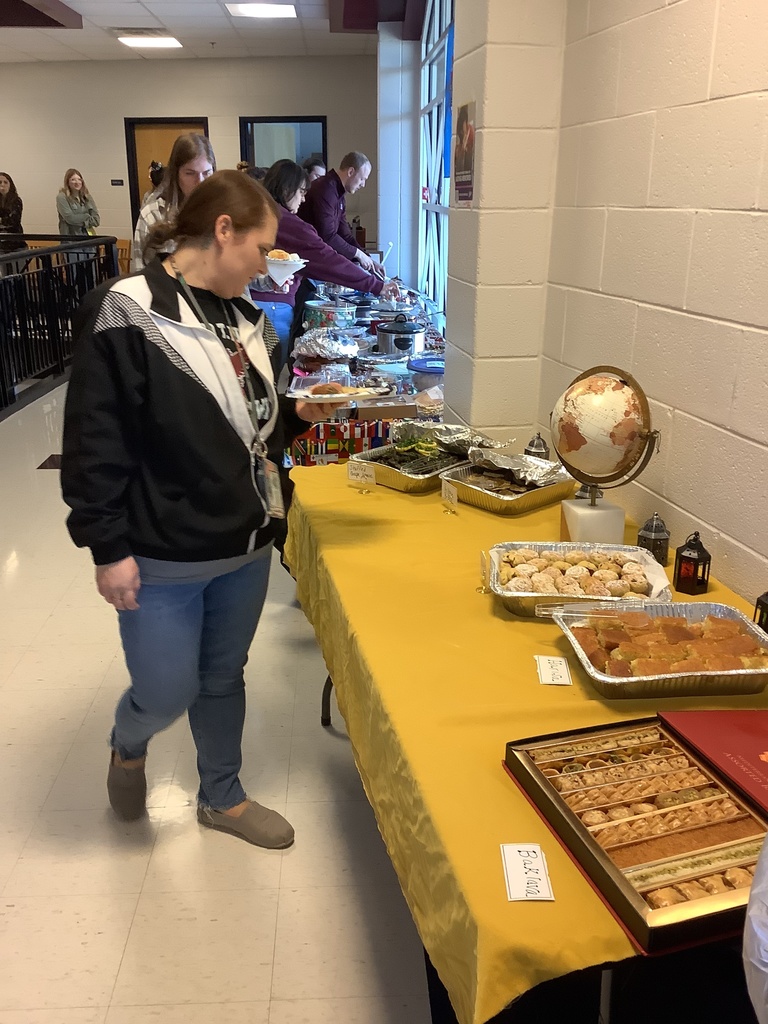 Congratulations to our FTB Cheerleaders for winning their competition on Saturday! Way to go ladies! Check out the video below to see their performance!
https://youtu.be/CxJsFITjUlo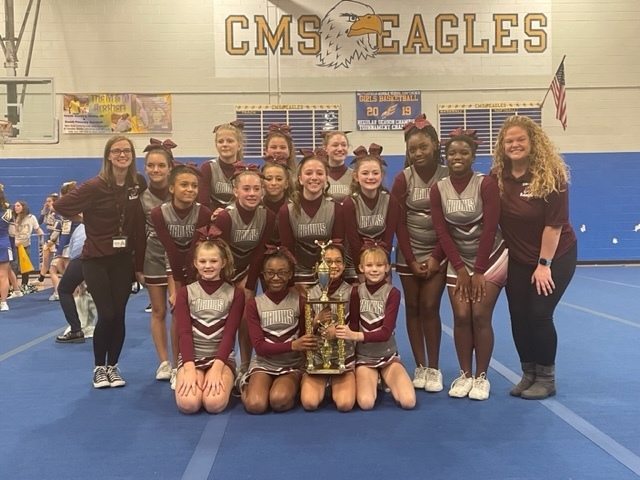 Save the date! The FTB Library will be hosting a Scholastic Book Fair the week following Thanksgiving: November 28th - December 2nd. Our "Family Night" will be on Thursday, December 1st from 3-6pm. Check out our book fair website for more info!
https://tinyurl.com/mryk4hfe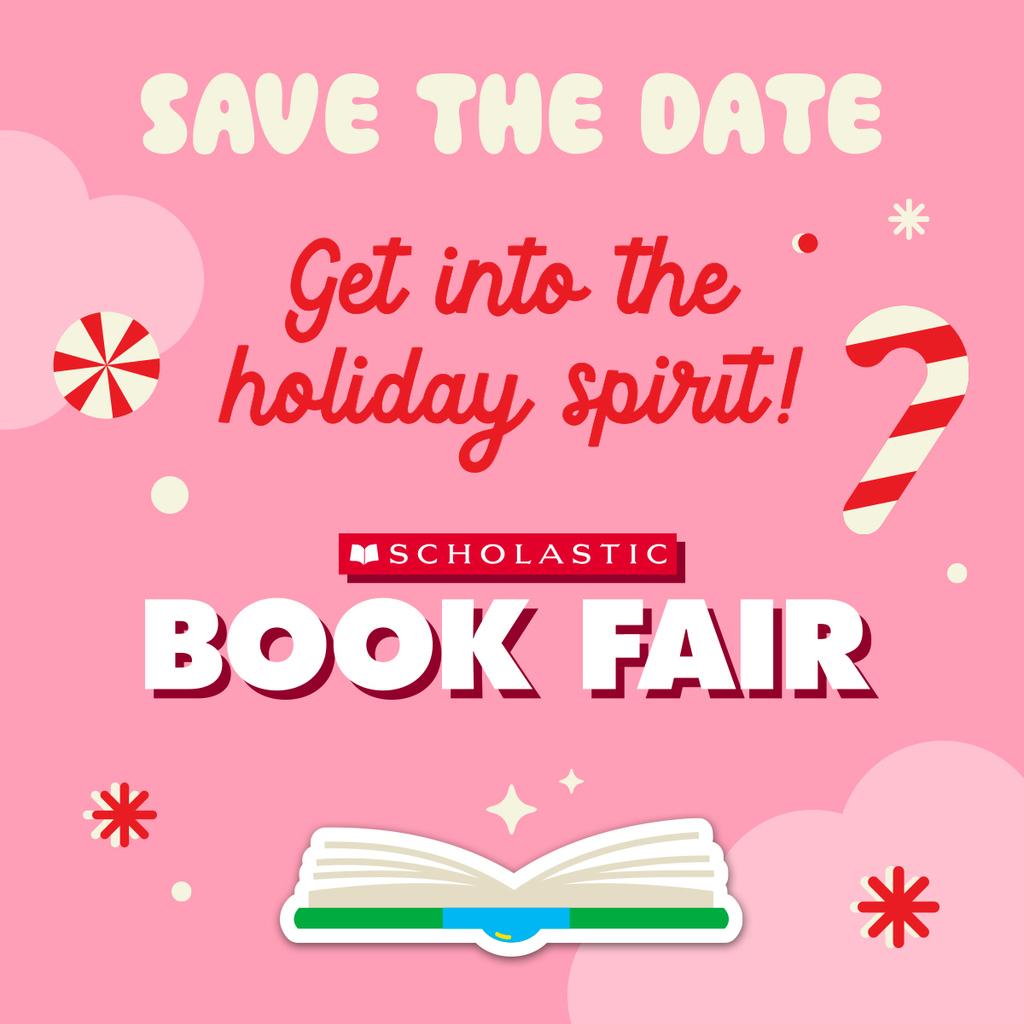 Shrek Jr was a big hit! If you missed it, there are two more shows on Saturday starting at 2:00 P.M. and 7:00 P.M. Come join the fun!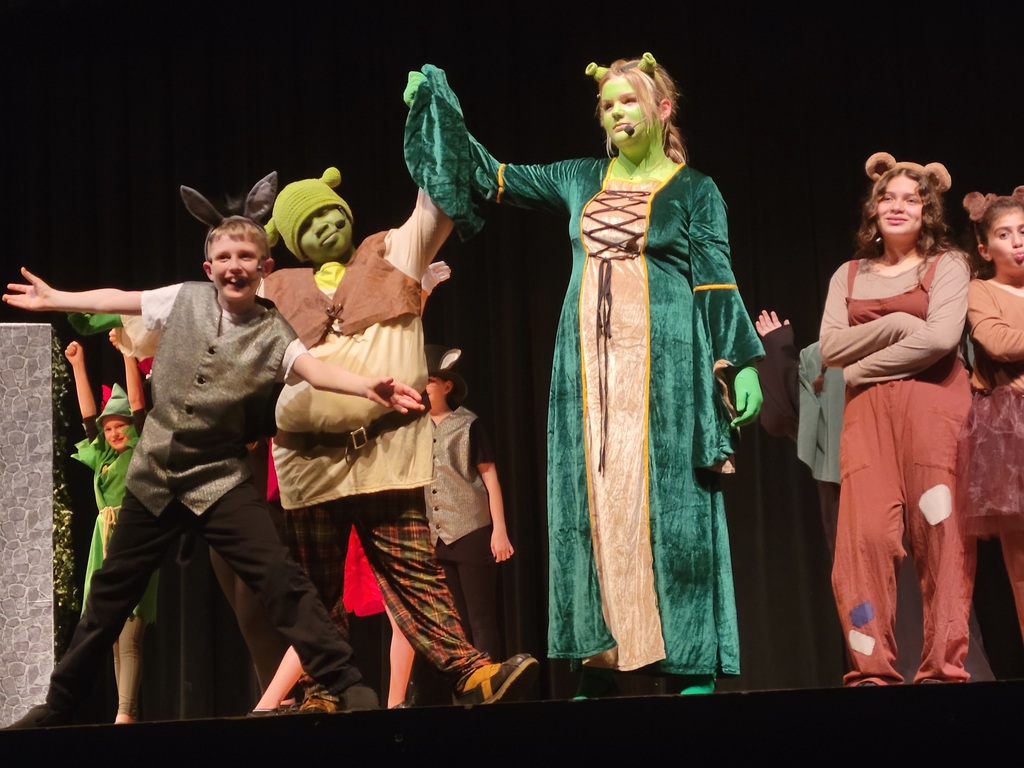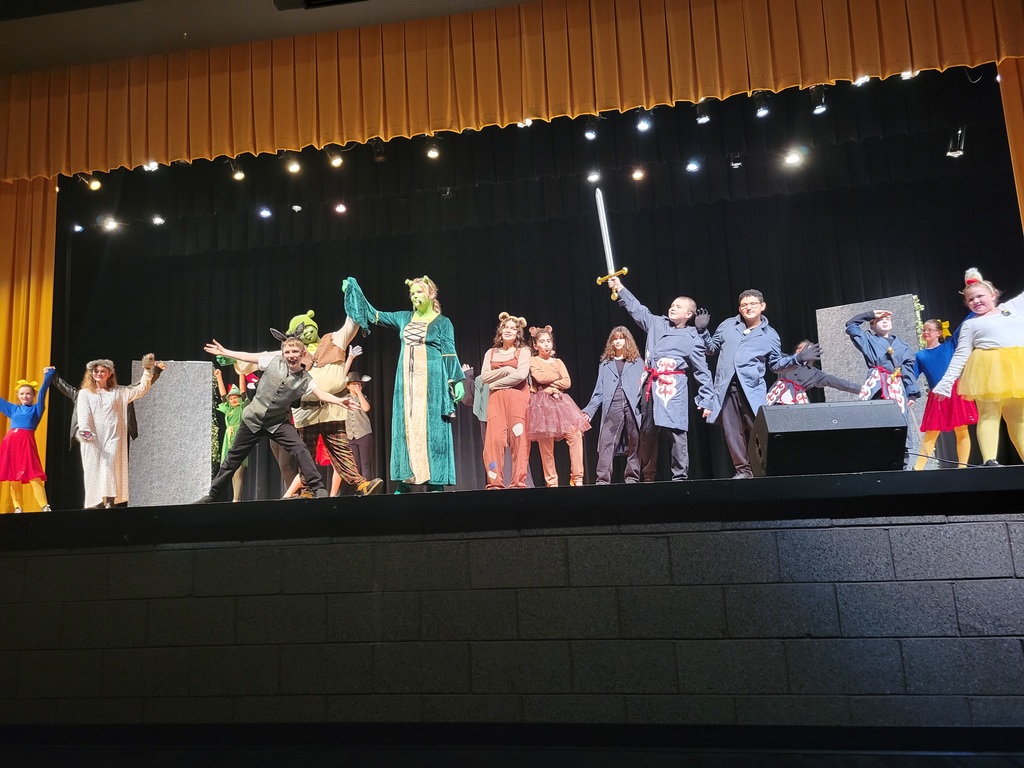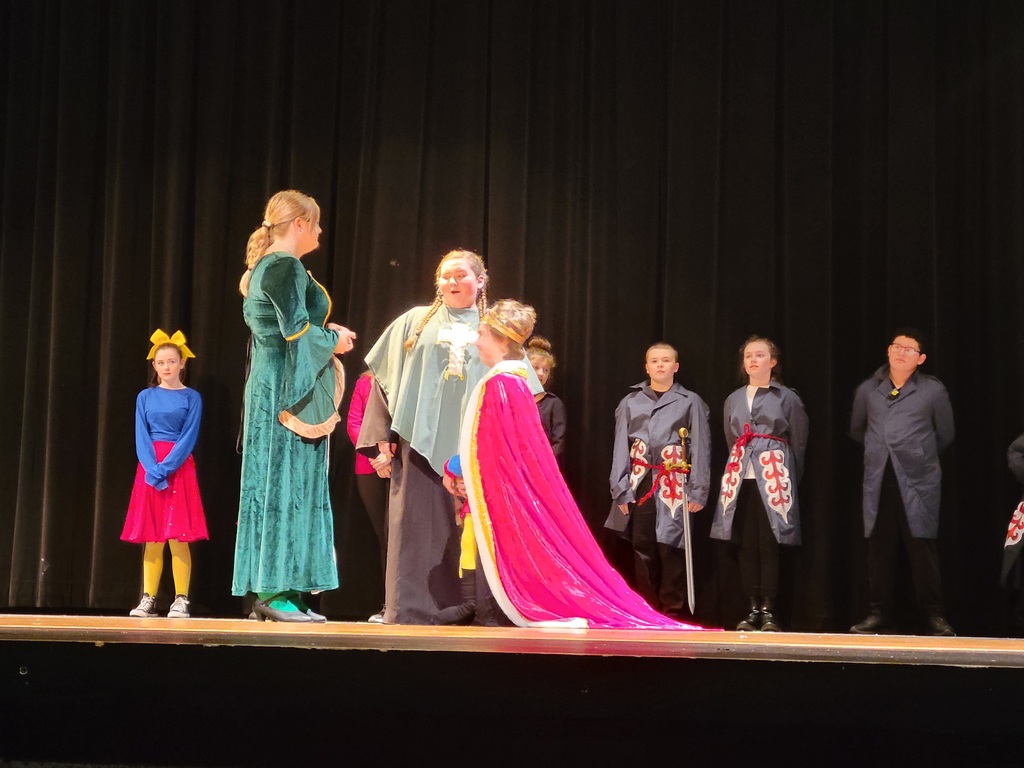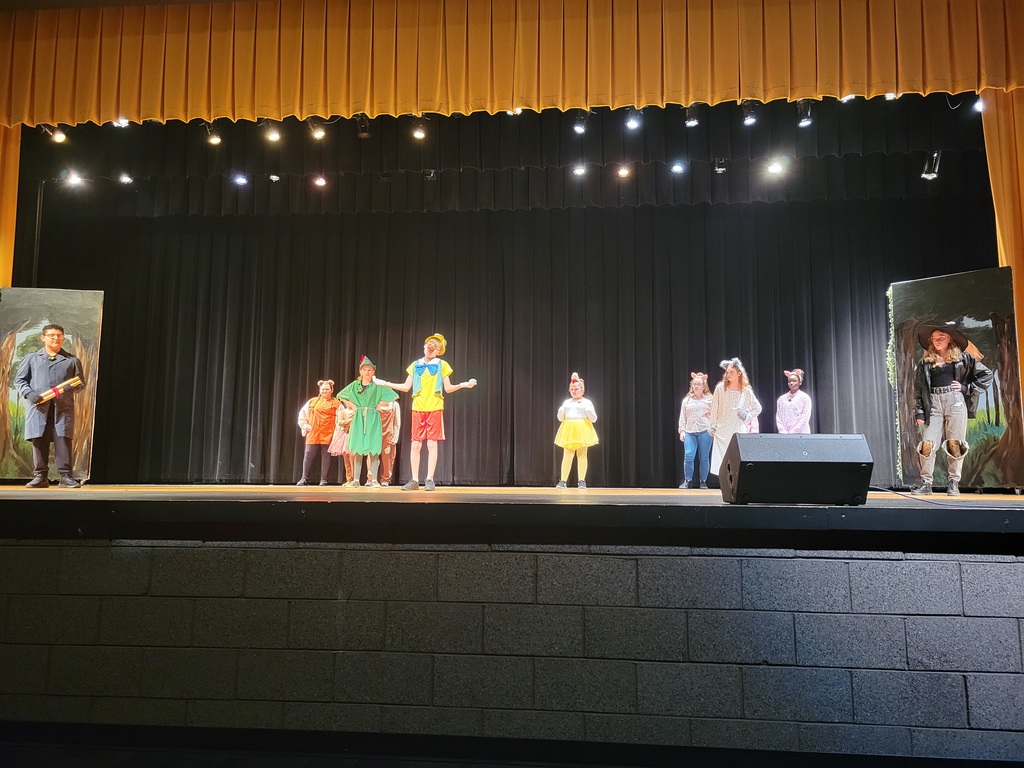 8th grade Theater students have been working hard for the past two weeks on building sets for different musicals.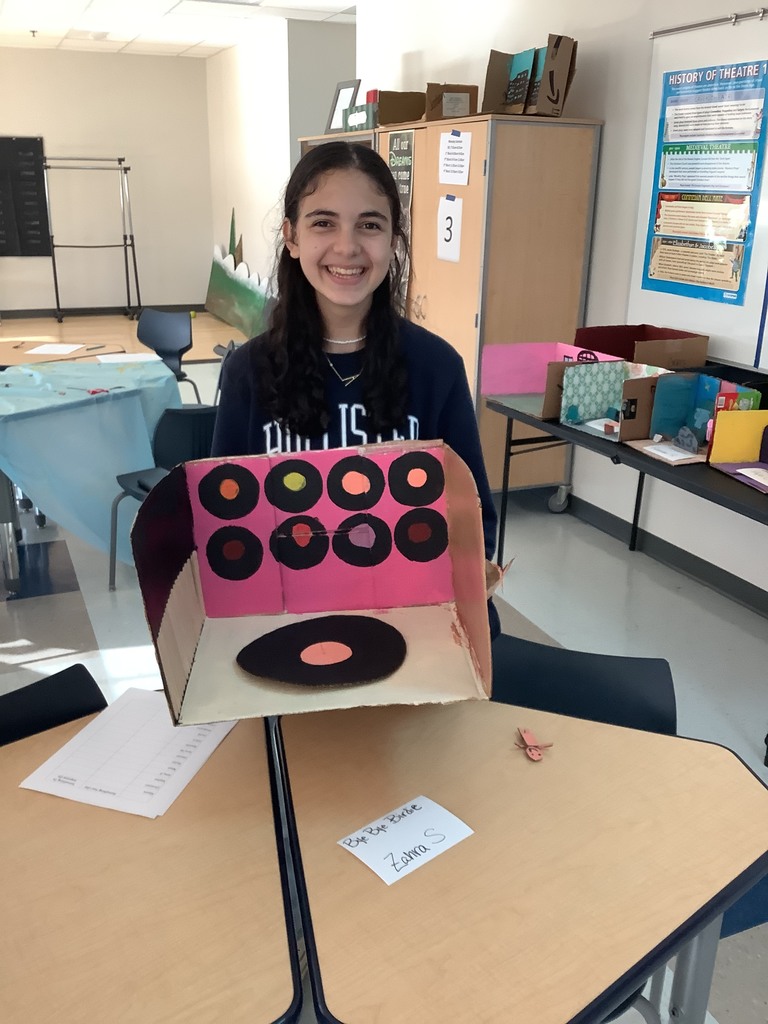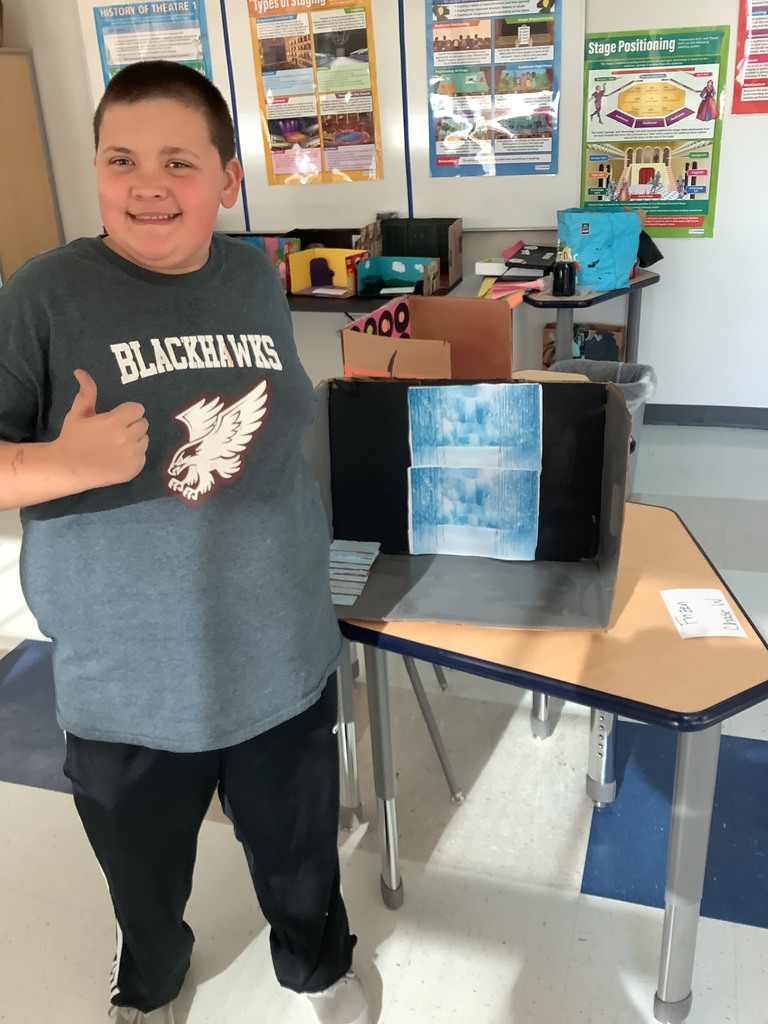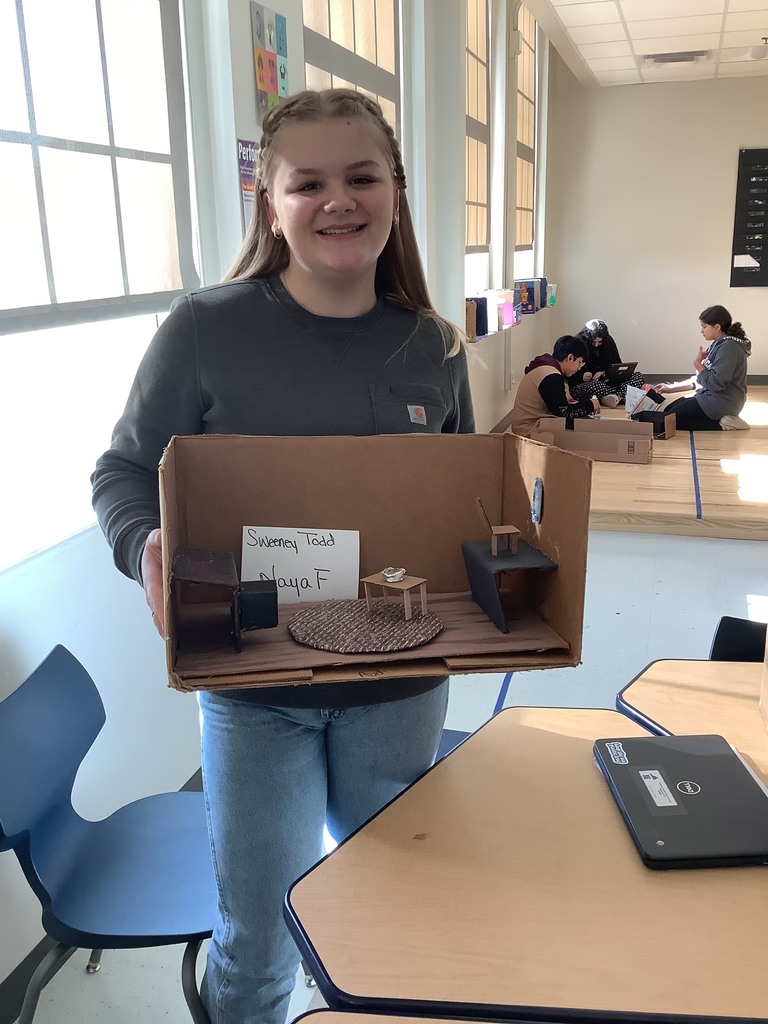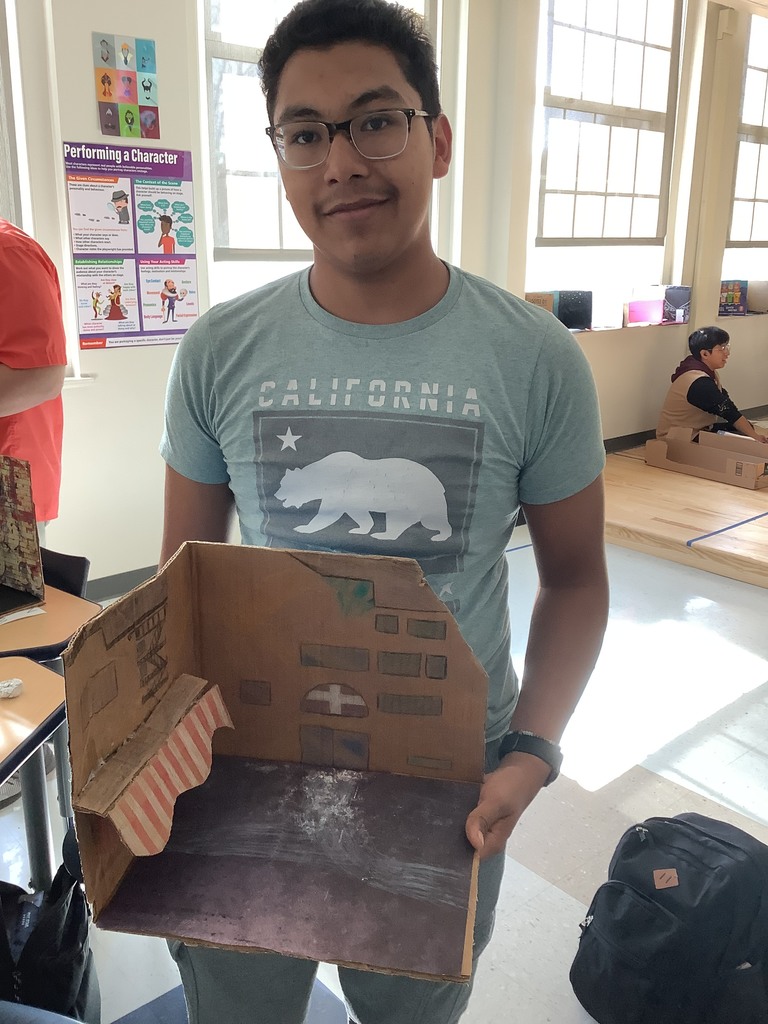 A wonderful day of music-making with CCPS fine arts students for the "Why We Create" Fine Arts Event on Nov. 8! Pictured are 7th & 8th grade FTB band and choir students who rehearsed, performed, and recorded a piece of music together along with students from across the county.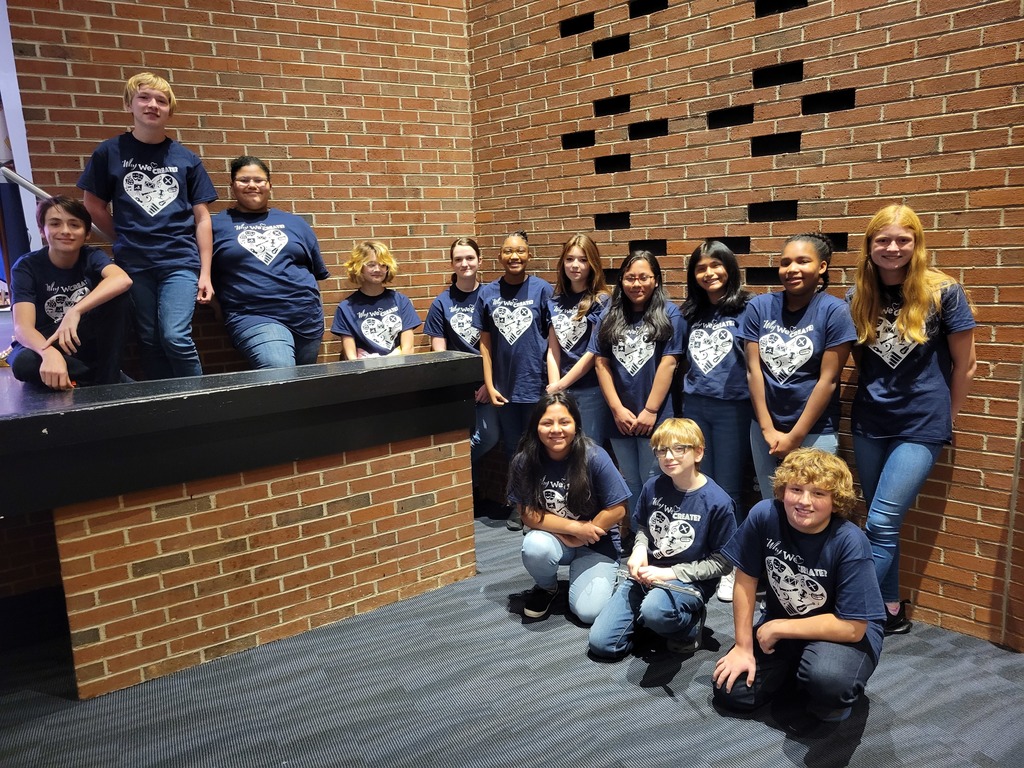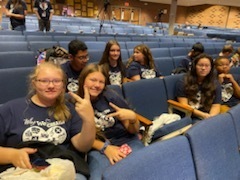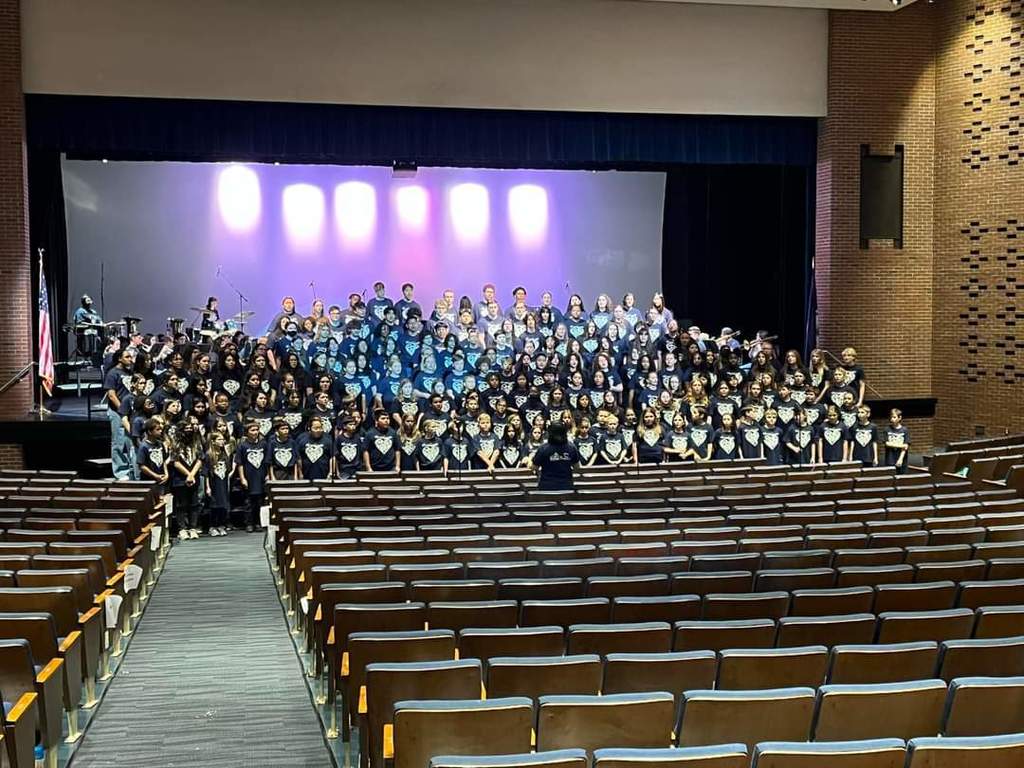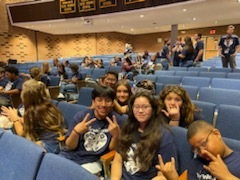 Beach or mountains? Tacos or pizza? Soccer or basketball? FTB students are exercising their right to vote in the library. Every vote counts! 🏝🍕⚽️🗳

Today in Mr. Rizzo's 8th Grade Science class, students learned about gravity and air resistance by conducting an egg drop parachute experiment.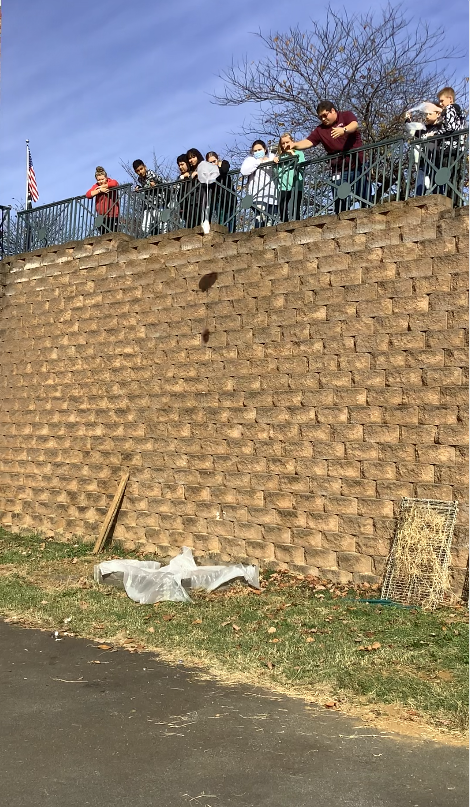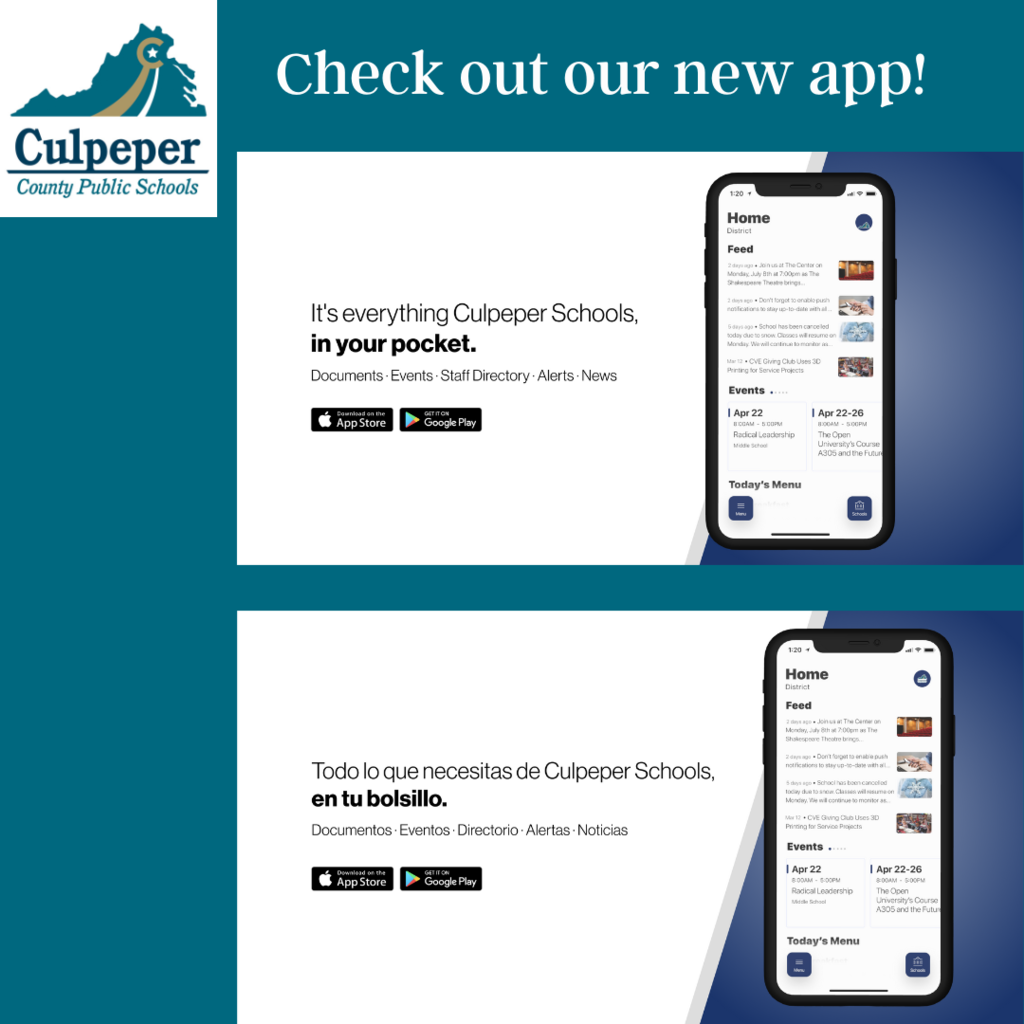 Winter sports try-outs will be starting soon! On November 7, Boys Basketball tryouts will be from- 2:15-4:30 in the gym. On Nov.14, Wrestling tryouts will be from 2:15-4:30 in the gym. Anyone planning to try-out for a winter sport must have a valid VHSL on file or bring it with you to try-outs. Any questions contact coach McCombs.